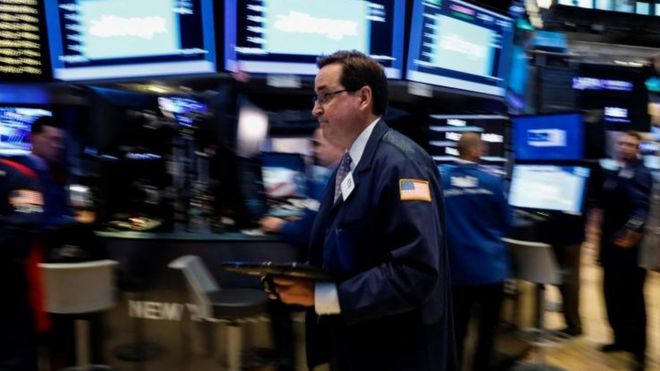 The US economy grew even faster in the second quarter than previously thought, new figures have indicated.
The Commerce Department said it grew at a 3.1% annual rate over the three months to the end of June, up from a previous estimate of 3%, which was itself revised up from an initial 2.6%.
The further upward revision came as a surprise to analysts, who had it expected it to stay the same.
Higher consumer spending, helped boost the figure, as did state expenditure.
The US economy is now growing at the fastest rate in two years.
"Growth was solid in the second quarter, but that was after a soft first quarter," said Gus Faucher, chief economist at the PNC Financial Services Group.
"The economy has been expanding at a pace of between 2% and 2.5% throughout the current economic expansion, which started in 2009.
"This is below the pace of previous expansions, in part because of demographic changes in the US, most notably slower labour force growth with the retirement of the baby boomers."